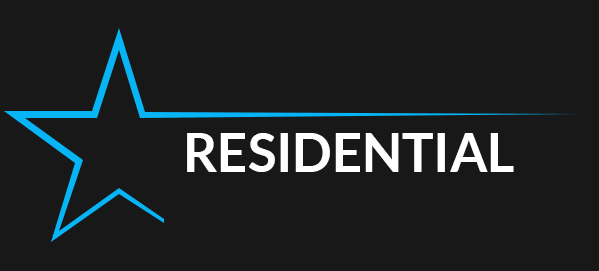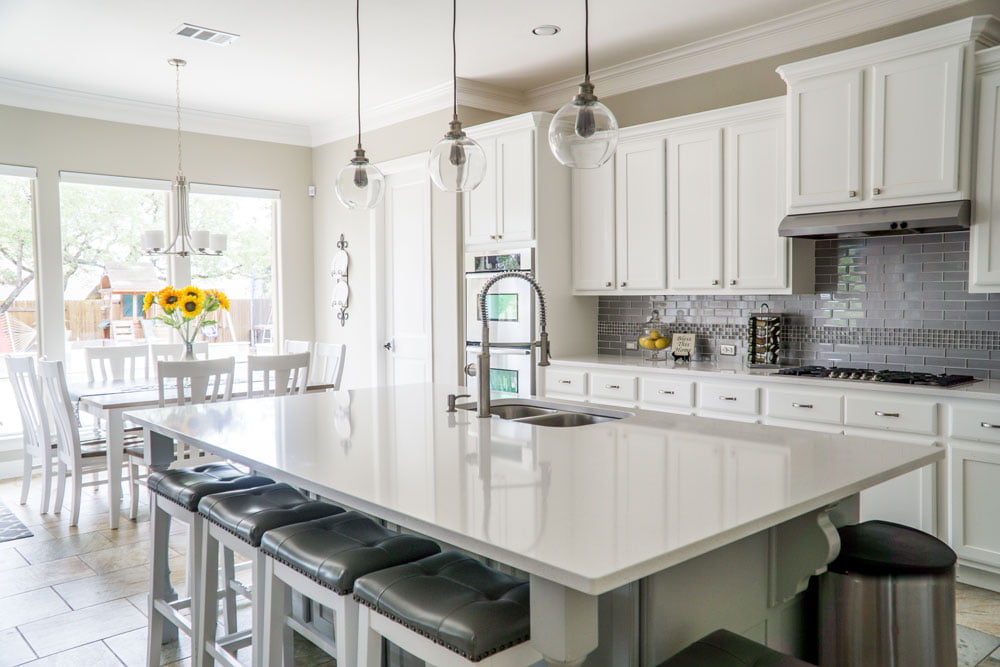 Whether you are looking for a bi-weekly or a monthly maintenance clean, The Dream Clean™ is there for you. Only available for The South Delta Area.
With regular and recurring service from The Dream Clean™, you will never have to worry about the unexpected. If guests drop in, your home will be clean and ready! If you have had a crazy week and just want a break that doesn't involve scrubbing the place down, maintenance cleaning will get your home tidy so you can enjoy your weekend.
Consider the time you spend each week on your home and how you could better spend it by investing in a recurring cleaning service. That's right, we said "investing." The benefits you get with your investment besides a beautifully clean home:
Because you deserve it! The Dream Clean™ will help you find more free time to do what you want to do. Don't you and your family deserve a cleaner home, better health, and time to have fun?
A clean and healthy home is a happy home; investing in recurring cleaning is like investing in better family life. A tidy, clean environment reduces stress levels for you, your spouse, and the rest of the family, leading to better, healthier relationships.
One-time home cleaning is always available! Please see the services we offer below.
This service is perfect for those who have recurring service but like to have an extra thorough deep clean every season.
For those who do their own cleaning, but want a deep cleaning once every three months, and those who never use home cleaners, but have decided that they want a sparkling home without all the scrubbing.
JUMP INTO SPRING & SPRING INTO THE SUMMER SEASON WITH A CLEAN HOME
Fresh. Clean. Clear. That is what spring is supposed to feel like. More often, though, it feels cluttered, clogged, and grimy, whether it's because of winter build-up or seasonal allergies. After the many layers of winter, most of us are ready to clean up come spring.
And that is where The Dream Clean™ comes in!
This year, don't tackle all of the spring cleaning by yourself. Go ahead and organize your closets, donate your unused toys, and pare down your books, knick-knacks, and clutter. We will follow right behind you with a deep clean that makes the most of that beautiful free space and gives the allergy-sufferers in your home some breathing room of their own.
You already lose an hour with Daylight Savings Time this spring & summer, don't lose any more time cleaning!
FALL INTO FALL CLEANING WITH A PROFESSIONAL SERVICE FROM THE DREAM CLEAN™
If you thought your summer was busy, it always seems to ramp up even further come fall. Back-to-school schedules, sports practices, travel with work, and holiday planning makes it nearly impossible to keep up with the house. That's why so many of our customers call us to give them a head start with a fall cleaning.
Before you batten down your home's hatches for the winter, take the opportunity to rid it of any lingering dust, dirt, and germs. You'll not only start the season on the right foot, but that foot won't stick to the floor when you walk across it. WIN! WIN!
You get back that hour when your clocks "fall back" this fall—wouldn't you rather spend it doing something other than cleaning?
The service include:
Kitchen where applicable
Kitchen counters to be cleaned and sanitized
Kitchen sink and drain
Kitchen window (Interior) / Windowsill and window tracks
Interior Kitchen appliances as requested such as Dishwasher, Oven, and Fridge (Deep clean rates will be applied)
Exterior kitchen appliances such as, Dishwasher, Microwave (inside & out), and Fridge
Kitchen cupboard doors and handles as needed
Remove all dirt and handprints from backsplash, outlets and light switches
Wipe down all baseboards
Sweep and Mop Kitchen Floor
Vacuuming/ Mopping where applicable
Entrances
Hallways
Foyers
Kitchen
Living rooms
Office
Laundry Room/Mud Room
Bed Room
Bathrooms
Staircases
Bathrooms where applicable
Dust Light Fixtures
Dust Paintings, Vases
Dust ceiling vents
Dust windowsill/window tracks
Dust shelves or other furnishings as needed
Dust Baseboards
Clean Mirror
Interior cupboards and drawers only done for move in, move outs.
If needed by owner a deep clean rate may be applied
Clean and sanitize countertops
Clean and sanitize sink/s and faucets
Clean inside and outside of the toilet
Clean bathroom/washroom stall doors and walls
Clean tub / shower and faucets
Clean glass door or glass shower stall
Clean and Sanitize outlets, light switches and holders
Clean and sanitize both sides of bathroom doors and handles
Dusting where applicable
All Light Fixtures
Shelving
Counters
Furniture
Walls
Baseboards done quarterly
Cobwebs
Outlets / Thermostats / Light Switches
Heaters
Vents
Hot water tanks at owners request
Picture Frames
Handrails
Door Frames/Closet Doors
Sweeping / Mopping where applicable
Entrances
Hallways
Kitchen
Office
Warehouse
Bathrooms
Staircase
Boardroom/Conference Room
Lunch Room
Staff Room
Janitor Room
Glass / Windows where applicable
Glass doors/French doors
Mirrors in hallways, bathrooms, offices etc.…
Interior Windows
Glass on the front or back doors
Glass desks
Sliding glass doors
Windowsills
Garbage / Recycling where applicable
Will be removed from all bathrooms, office, bedrooms and laundry room. Will be left at the front of the clients home or in a garbage bin requested by the client.
Clients will be responsible for having garbage bags to replace for each garbage bin
Clients will be responsible for providing any and all keys and or codes for the Teams access
Exterior garbage bins to be cleaned and sanitized as per the Teams discretion
Services we
DO NOT

provide unless otherwise listed above
We do not clean sinks with food and or dishes left in them nor do we fill dishwashers or empty them
We do not clean barbeques (no exceptions)
We do clean-up animal droppings, human feces, vomit, blood, clean and/or change litter boxes. (no exceptions)
Baseboards (if done no furniture will be moved) (if furniture needs to be moved a deep clean rate may be applied)
Interior appliances (if needed a deep clean rate may be applied)
Window tracks (if needed a deep clean rate may be applied)
Moving furniture to vacuum (if done no furniture will be moved) (if furniture needs to be moved a deep clean rate may be applied)
Scrubbing walls and door frames from fingerprints (if needed a deep clean rate may be applied)
We do not do blinds, we can remove dust, but we are not professional blind cleaners
We do not provide Housekeeping duties such as dishes, laundry, picking things up, hanging clothes
We do not polish floors (additional costs applies upon service request)
We do not clean computer screens, iPads, or TV screens
We do not clean Interior windows (if so a deep clean rate may be applied)
If you have a special request, please bring this up at time of walk through to assure it is part of the set term.
Thank you for choosing a term with The Dream Clean™ for your home or office cleaning needs.