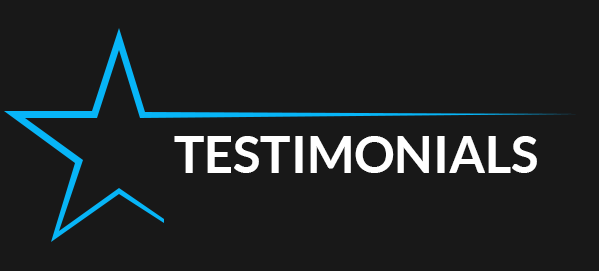 I know people are always looking for recommendations for house cleaners in South Delta, so thought I'd share our experience with The Dream Clean. We had Steve and his team come in to do an initial clean after losing cleaning lady right before COVID. We are a busy family, and needless to say, losing our cleaning lady was a huge loss for us as we relied on her a lot. When we walked into our house after Steve and his team had been in to clean, we exclaimed that it felt brand new…so clean- they really did a 10/10 job. We are so excited to have The Dream Clean.
Kristy Boyneville
Shout out to The Dream Clean and Cleanway Carpet Cleaners for getting my condo in great shape to sell. Between my cats and my French Bulldog, my carpet was a disaster, and Ian and the team did an excellent job making it look almost new. Steve and the team from The Dream Clean did a great job of what I absolutely didn't want to do…cleaning every last surface in the place. My fridge looks new!
Johanna Stolp
I wanted to shout out to "The Dream Clean" you have probably seen them on this page. I had Steve Bawden and his team clean my home on Friday and I have to say they did an EXCELLENT job. They showed up on time ready to go, listen to our requests, completed on time, and a complete walk-through with me at the end. We will be using them again!!-
James Bailes
For anyone needing professional cleaning services. I have used The Dream Clean for over a year now for my Hair Salon and they have been trustworthy and accommodating to my needs. They added a few personal touches like folding towels and capes. I highly recommend them.
Thanks, Dream Clean!
Grace D'adamo
So with my partner being an essential worker (Coast Mnt Bus Co) and having three kids and 81 year old at home, we got prepared for possible quarantine by prepping my dad's travel trailer stored in our driveway. After 2-3 years of little movement, it needed a good clean (cooking bacon and drinking beers at Beachwood type clean).
Steve from the Dream Clean made it happen! Now I can use it happily as a home office, with hopes it will never be needed for quarantine. The relief is immense. Sanitized and spotless.
With us both working, we are trying to ensure our community's small businesses are supported. I may be "home" but working doesn't allow me the time to do the cleaning I'd like.
Steve Bawden I appreciate your professional efforts. Thank you!
Bonnie Pearce
I highly recommend The Dream Clean!!
I had sold my house and moved out and I needed to make the house move-in ready.
Steve and one of his employees were going to come together. Unfortunately that team member injured herself last minute and couldn't make it. I was under a tight timeline to have the house ready for the new owners.
Steve actually jumped in and did it all by himself the night prior so the house was completely ready for the next day.
I was shocked and impressed that he had worked into the wee hours of the morning by himself to meet his obligation to me!
Obviously they are a dedicated business and have a great work ethic. The house looked clean and ready.
I really appreciate how Steve came through and kept constant communication with me to make it happen. I wouldn't hesitate to recommend The Dream Clean
Christine Thompson
We hired The Dream Clean™ for a move out clean. They did a wonderful job! Everything in the house was left spotless and ready for the new owners. I highly recommend them!
Kathie Manning
I highly recommend Steve and the team at Dream Clean. They offer professional customer service some of the best cleanings out there. I use The Dream Clean™ for regular house cleaning as well as their exterior services (power washing, gutter cleaning, etc.) and would recommend them to everyone.
Macartney Tonello-Greenfield
We hired Steve and The Dream Clean™ for a move-out clean and were very happy with the results. Steve had great communication throughout the process and they did a fantastic job on our place. I would recommend them to anyone looking for not only a thorough clean but also a pleasant and professional experience.
Brandi Walls
Im a Realtor and I have hired The Dream Clean™ for move-in/move-out clean for my clients and they have always done a great job! Always punctual and thorough. Highly recommended!
Stefan Geffke
I was pleasantly surprised by the professionalism and thoroughness of this company. Communication is top-notch and extremely satisfied with the service they provided.
Maria Zamora
Letters Of Recommendation